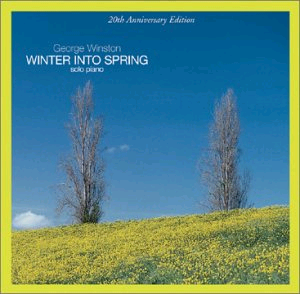 Winter Into Spring - George Winston

When I first heard this CD, I remember thinking to myself, "what a wonder!" And it is! The emotion it evokes. The starkness of it all. And all played with a minimum of material. This CD is highly recommended and is a worthy addition to any New Age piano fans CD collection. Find it at Amazon.com. Note: I don't make any money off these recommendations and I am not an Amazon affiliate
P.S. If you want to learn how to play New Age piano in the "Winston" style, sign up for Quiescence Music's online piano lessons.