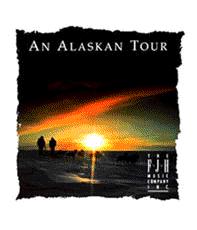 I came across a pianist/composer
by the name of Wynn-Anne Rossi a while back while looking for "New Age" piano sheet music. Her style and song titles are what many consider new age music but she does not call herself a "new age" composer. Actually, she does not use any labels to describe herself. Listen to a piece from "
An Alaskan Tour
" and tell me what you think?